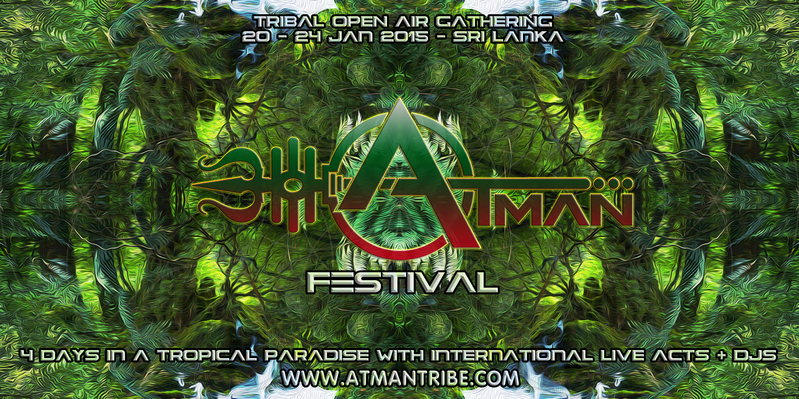 Line Up
LINEUP


ZIK ( Lycantrop Rec. / Zik world ) GRE

ORESTIS ( Sonic Loom Rec. ) GRE

MEGALOPSY (Dark Prisma rec.) ARG

WILL O' WISP (Dark Prisma rec.) ARG

GLOSOLALIA (Dark Prisma rec.) ARG

QUANTUM MECHANICA (Dark Prisma rec.) ARG

HIGHKO ( Noise Poison Rec ) DE

ANKUR (Seres music) DE

ARJUNA (Parvati rec.) ITA

KEROSENE CLUB (Temple Twister rec.) IND

FLIPKNOT (Parvati rec.) IND

AZTEC DOSAGE (Biomechanikal rec.) ITA

RADICE (Free Radical rec.) ITA

NOITRIK ( Alice-D / Noise Poison rec.)

GIUSEPPE ( Parvati rec.) ITA

CTCDROPE ( Biomechanikal Rec.) BRA

KULU ( Deviant Force/Sonic Loom rec.) GRE

SICK (Biomechanikal rec.) SPA

ZEXA (Biomechanikal rec.) SPA

LOVA ( Nutria Dance Rec.) ITA

CONFO (Parvati rec.) GRE

PSYMET (Free Radical rec.) ITA

TRYPNOIZ (Biomechanikal rec.) SPA

KYKEON (Nutria Dance rec.) ITA

HYDROPANIC (Disco Valley rec.) IND

MILOWATT ( Noise Poison rec.) AT

XANDOZ ( Noise Poison rec.) AT

LABRATS (Digital Shiva Power) IND

COMMON TENSE (2to6 Rec.) IR

HENTAI CAMERA (Atman Tribe) JAP

SIMIANTICS (Peak rec.) UK

NIRMAL(Trippy Trail / Vertigo rec.) UK

PAGAT (Boom Shanka Music) A

MUNDUNGUS (Free Radical rec. / Lunatic Alien rec.) IT

PAOLO (Goanmantra rec.) ITA

ROWAN ( Peak rec. / Shiva Valley) UK

KEVMIX (WorldPeople) FRA

PSYNONIMA (WorldPeople) ES

GOOFRIDER ( Biomechanikal Rec ) BRA

ARISHTAT (Atman Tribe) IR

MAD HATTER (Atman Tribe) ITA

DR.BUZZ (AtmanTribe / Nutria Dance rec.) CH

YODAFESTEDELIC (Trimurti Rec.) FR

P(H)ONYCAT (Atman Tribe) DK

CHOZEN JO (Temple Twister rec.) UK

PSYPRESSHILL (Shamballa Fest.) TR

SUVAN (Alithia Crew) IN

OR D-WAUW ( Lost Theory rec.) ISR

ABDUKI (Atman Tribe) OM

PSY-YOUNG (Atman Tribe) SG

VOOROOJACK (Mind Manifest / Tree of Life rec.) IR

NSTOMP (Om Project / Purple Hexagon rec.) SG

AYI (Sonic Loom rec.) SG

PANDELIC (Digital Shiva Power rec.) JP

HARSH (Lunatic Alien rec.) IN

SPACEPOPS (Another Dimension / Visionary Shamanics rec.) IN

DOOM BRINGER (Galactic Crew rec.) ING





LINEUP S CLOSED !! PLEASE DO NOT SEND BOOKING REQUESTS!!

THANK YOU ATMAN CREW







ALTERNATIVE STAGE

(CHILLOUT - DUBSTEP - GLITCHOP - DARKMINIMAL - TEK - PUNK - REGGAE - DNb)



SPIRITUAL GANGSTA (Radio bugz) IND

OSMAN GAYATREE ( Blue Hour Sound Rec.) Bali/Cali

A.KROME ( Spiral Break) ITA

CRACK-O-FONIC (AtmanTribe) SPA

TREETOP ( HavocSound) USA

YAZZ (AtmanTribe) SLK

SUSPECT ( Fusion ) PT

BXXXX-23 v/s MAKU( Teknofamily ) ITA

JUST NADIR( Anuuna records) IN

PANDURANGA ( Vantara Vichitra rec. ) IND

MARVIN*PROJECT- ITA

HAWAIIK ( Lost Theory Records)

6NOK (KonectiK) Fr

KEI (Sunset Sushi Session ) JP


VISUALS




Alien Vision IND

Pacha mama ( Savage Studio ) FRA

Trypno´le" ( Biomechanikal rec ) CAT





DECO

Transform Art

Atman Tribe

Os vagabundos

Connecting Vision
Info
Info
HEALING AREA



Reiki - Pranic Healing by Reiki Master Alberto



Atlantis Crystal Terapy And Pranic Healing by Kathinka
Location
___________________________________________________________

LOCATION INFO

Atman Festival 2015 will take place on an incredible river island surrounded by a lush jungle - a private area in between Ella and Sellakataragama. 
___________________________________________________________

DIRECTIONS 
We recommend that you print the following information.

ATMAN Festival Meeting Point is on 20 January 2015 at CHILL CAFE, ELLA.
Shuttle service to the festival location are at the following times.
20 January 2014 : 10.00 am / 14.00 pm / 18:00pm

From Colombo:
1. Bandaranaike Airport - Exit the airport to the left and find a Shuttle Bus service. This shuttle will bring you to a stop on the main road where you take a Bus (Number 187 - to PETTAH Central Station). 

2. From PETTAH Central Station, take the a/c Bus to BADULLA. However, ensure that you stop off in BANDARAWELLA. From Bandarawella, you can take a local taxi service (tuk tuk) or wait for the local bus that leaves every 30 minutes towards ELLA.
___________________________________________________________

TOURIST INFO
1. Colombo - For cheaper accommodation options, we recommend that you stay in the areas of Mount Lavinia (De Saram Road). From the Airport to Mount Lavinia, you can take a taxi service (price: 2000/2500 Rupees) or get there by local bus from the PETTAH Central Station.

2. South Coast Region - HIKKADUWA and PATTWATA are beautiful areas along the Southern coasts of Sri Lanka where you can rent motorcycles/cars/tuk tuks, find cheap accommodations, surf and experience night life. Contact Anura: 0776091232 for assistance and information.

3. South Coast Region - TANGALLE beach and REKAWA Turtle beach are excellent spots for relaxation, enjoy a rare turtle nesting watch and soak up the sun. Restaurants and cheap accommodations are aplenty. We recommend the Singing Bird Guest House & Cabanas: 0776396205

4. South Coast Region - Head a little more inland for SELLAKATARAGAMA and KATARAGAMA, a holy city with access to the infamous YALA National Park where sightings of leopards, elephants and wild life are common.

5. East Coast Region - ARUGAM BAY is the prime surfing area of Sri Lanka, abundant with wild life and beautiful beaches. Be sure to visit Peanut Farm Beach, Whiskey Point, Elephant Rock and Panama Village. 

6. ELLA is a charming and cute little village on the highlands, towards the mountains. There are a multitude of waterfalls and rainforests - come here for relaxation, yoga, trekking and cheap accommodation. 

7. We would also highly recommend the following locations for experiencing the historical depth of Sri Lanka: Kandy (Amazing Botanical Gardens and Buddha Tooth Temple) Sigiriya (Ancient Lion Rock Palace), Adam's Peak (Holy Mountain for all religions), Anuradhapura (Sacred City complex). For gemstone lovers, be sure to pick up a few rare stones at Ratnapura (City of Gems).
___________________________________________________________

FESTIVAL INFO
1. Camping grounds are available - please bring a tent! The closest accommodation are 30 km from the festival location. For outdoor stores in Colombo go here: http://www.edgesrilanka.com / http://www.tnglobal.com/lanka/files/tents-specs.PDF / http://ikman.lk/en/camourflage-camping-tent-25-off-for-sale-colombo

2. Toilets, showers, local and international food are available during the festival. 

3. The weather is usually sunny, but can be changeable so come prepared. Bring your party essentials: flashlights, insect repellent (citronella), toilet paper, sunblock, batteries, electrolyte supplements and a go-with-the-flow attitude.

4. Please bring sufficient money with you to the festival. There are no ATMs nearby the festival grounds.

5. Please look out for each other, and for the environment. It is vital to treat everyone with respect and help the ones in need. Let's remember to act like a big international family that we are.

6. Atman Festival will do our utmost to make the festival area as secure and safe as possible. Be vigilant and be careful with your valuables and if you see anything suspicious, report it to the Atman crew.
Entry
Entry
PRESALE TIME TABLE:
30€ - 100 limited presales
50€ - until 5th december
70€ - until 19th jenuary..
Organizer
Organizer
AtmanTribe & Biomechanikal Records