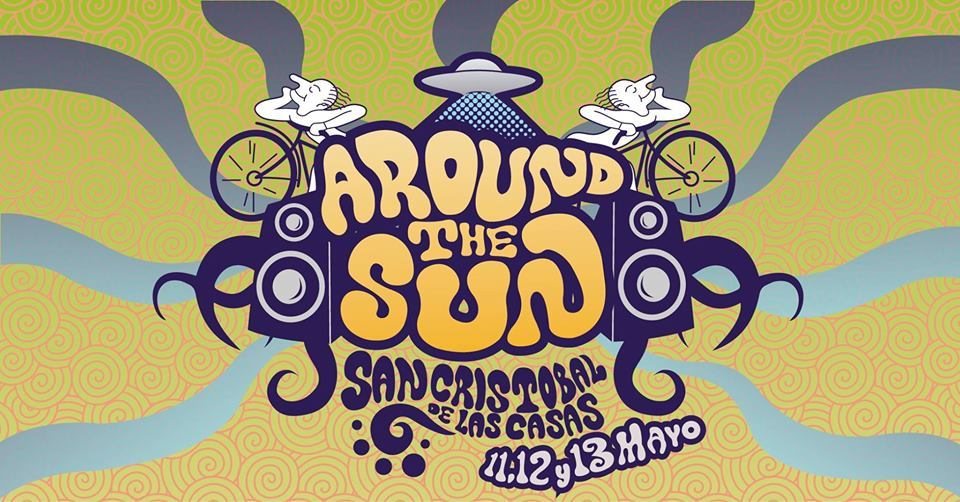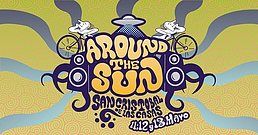 Line Up
▫☀▫AROUND THE SUN▫☀▫
☀Electronic Sound Festival☀
Chill Out, Deep Tech, Drum&Bass, Dub, Downtempo, Forest, High Tech, Minimal, Progressive, Psychedelic Trance, Techno, Twilight
LINE UP
☀Alekz Ayala / A&A Inc. /Play Label☀
soundcloud
☀Atmospheric Summit / Mind Revolutions☀
soundcloud
☀Borizfonck / Universal Culture and Music / Goa girls☀
soundcloud
☀Coco / Play Label / Ritual Music☀
soundcloud
☀Damnare / Mind Revolutions / Hertz Heart☀
soundcloud
☀Daminfunk / Mind Revolutions☀
soundcloud
☀Ecological / Play Label / Mind Revolutions☀
soundcloud
☀Entheon / Universal Culture and Music / Goa girls☀
soundcloud
☀Green Pirates / Play Label☀
soundcloud
☀Hosenfeld / Trebol Talent☀
soundcloud
☀Inward Move / Kupuri Music☀
soundcloud
☀Kauyumari / Insonitus Records / Goa girls☀
soundcloud
☀Kick the System / Mind Revolutions☀
[click here]
☀Last Wave / Sonical☀
soundcloud
☀Mexcess / Lunar Music / TNT - Twisted World Collective☀
soundcloud
☀Mottake / Liga Mexicana del Bass☀
soundcloud
☀Nous / Ritual Music / Popol Vuh Records☀
soundcloud
☀Psyjean / Acid Minds☀
[facebook.com]
☀Spitfire / Goa Records☀
soundcloud
☀Thaick / Play Label / Popol Vuh Records☀
[facebook.com]
☀Teramoon / A&A Inc.☀
soundcloud
☀Time Distortion / Vibe's Records☀
[facebook.com]
☀Vibelive / Mind Revolutions / Hertz Heart☀
soundcloud
☀Vyasa / Play Label / Hertz Heart☀
soundcloud
☀Zheimer / Hertz Heart☀
soundcloud
● ARTE ●
• Decoración•
••YUANN DEKO••
• Mapping•
•• VJ HELLQUIST••
• Live Painting•
••KAMINATE GOA••
••RAFAEL LEON••
••MR. KLEAR••
• Performance•
••MAYALIENS••
••MORFOGENESIS••
• Malabarismo•
••FIRE PERFORMANCE••
• Zona Pirata•
• Talleres •
● ART ●
• Decor
• Mapping
• Live Painting
• Performance
• Juggling
• Pirate Zone
• Workshops
●SERVICIOS ●
•Zona de Camping
•Barra de alimentos y bebidas (precios accecibles)
•Area de fogata
•Baños
● SERVICES ●
• Camping Area
• Food and drinks bar (accessible prices)
• Campfire area
• Bathrooms
● INICIO
Las puertas se abrirán a las 10:00 horas del viernes 11 de mayo, termina a las 20:00 horas del día domingo 13 de mayo.
● HOME
The doors will open at 10:00 am on Friday, May 11, and end at 8:00 pm on Sunday, May 13.
● LUGAR DEL EVENTO
Se dará a conocer 3 día antes del evento en la pagina:
[facebook.com]
● PLACE OF THE EVENT
It will be announced 3 days before the event on the page:
[facebook.com]
●TOUR OFICIAL
Around the Sun Festival ofrece un exclusivo transporte a la locación, el cual parte de la ciudad de Mexico el dia jueves 10 de mayo a las 18:00, con un costo de $700.00 viaje redondo, para apartar tu lugar o mas información manda un mensaje a la pagina.
Around the Sun Festival offers an exclusive transportation to the location, which departs from Mexico City on Thursday, May 10 at 18:00, with a cost of $ 700.00 round trip, to set aside your place or more information send a message to the page.
COSTO DEL EVENTO
$150 GENERAL (INCLUYE LOS TRES DIAS)
SOLO TAQUILLA
EVENT COSTS
$150 MXN GENERAL (INCLUDE TREE DAYS)
ONLY GATE
Deco
Deco
• Decoración•
••YUANN DEKO••
Location
Location
Huitepec
"Cabañas Kanter"
Entry
Entry
COSTO DEL EVENTO
$150 GENERAL (INCLUYE LOS TRES DIAS)
SOLO TAQUILLA

EVENT COSTS
$150 MXN GENERAL (INCLUDE TREE DAYS)
ONLY GATE