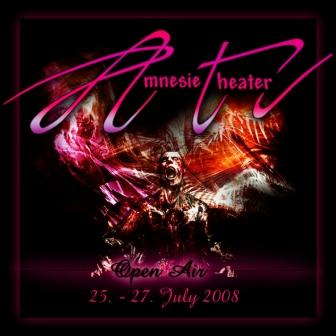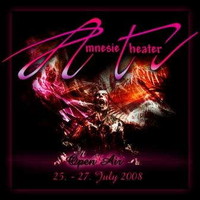 Chill
Rami & Makara (DMT Crew)
Abralabim (Amnesiecrew)
Deco
Deko:
vis U Vision
Nayarasa Project
para paintings
Abist

VJs:
Kiwi & Daddel


X-tra:
Luna Thearter/Sinnes- Art
fireperformance
Fresh Fruits for Free
Amnesieabsynth
Badesee
Trinkwasserversorgung
Info
Info@amnesietheater.de
[amnesietheater.de]
Ticket Presale/ Karten Vorverkauf:
01.April 2008 - 31. Juni 2008 25,00Eur
unter : 0175/ 355 62 80 &
presale@amnesietheater.de
Shop´s melden sich bitte bei der angegebenen Telefonnummer.
Weitere Angaben über Location und dazukommende DJ´s und Live Act´s werden in der nächsten Zeit preis gegeben.
Halten euch auf dem laufenden!!!
Shop´s announce themselves please to the indicated telephone number.
Further data concerning location and being added DJ´s and live Act´s are given very soon price.
Stops you up to date!!!
Location
Location
19309 Lenzen (Sterbitz)

Directions:
Exit A24 - departure (19) Heiligengrabe / Pritzwalk.
Drive along B189 - passing Pritzwalk - until you arrive Perleberg.
Then change to the L12 in direction Dergenthin.
Turn right at Babekuhl in direction to Lanz,
4km behind Lanz you will arrive Sterbitz
Just follow the signs...
Organizer
Organizer
Steffen & Steffi
Sonnenallee 147
12059 Berlin
Hotline
+49 (0) 175 / 355 62 80