Backend
Alaukik Tribal Gathering : Maha Shiv Ratri Celebration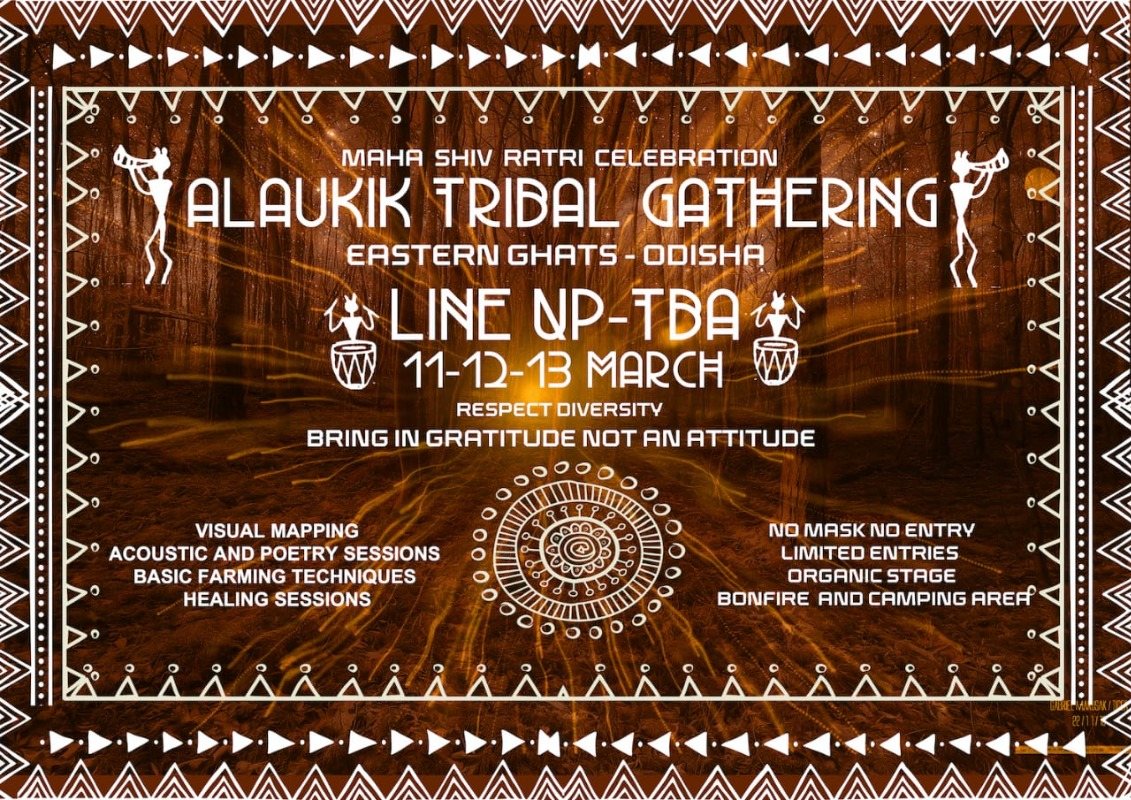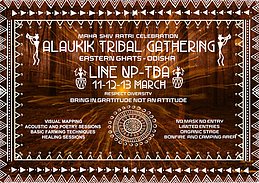 Line Up
Line Up
Full Line Up: TBA

KAmino Records
Blackout Records
Sharda Devi Records
Zeal Records
Brahma Tribe
Info
Since pre historic days the land of Odisha has been inhabited by various tribal communities.The tribal culture is an integral part of the land and has been recognised for its art and music around the world.
Our focus lies on crafting this ancient culture and folklore to be recognised as one within us and develop a well rounded global society, founded on the principles of respect for nature, human rights, justice and peace to carve a sustainable way forward.
Welcoming fellow stompers, troopers and dreamers to unite with the nature and be a part of our tribe .
Audioshift
presents
Alaukik Tribal Gathering
Mahashivratri celebration
Eastern Ghats I Odisha
11-12-13 March 2021
Line Up : TBA
Powered by :
Kamino Records
Blackout Records
Sharda Devi Records
AudioShift
Brahma Tribe
Ufo
Idamoss System
madvibes
GRAB YOUR PASSES AT
[idamoss.com]
[madvibes.in]
For more info : 7873960666
Entry
Entry
Pre Sales : 2000 INR (until 26.01.2020)
Phase 1 : 3000INR
Added

1y 8m

· Update

1y 7m

· 1