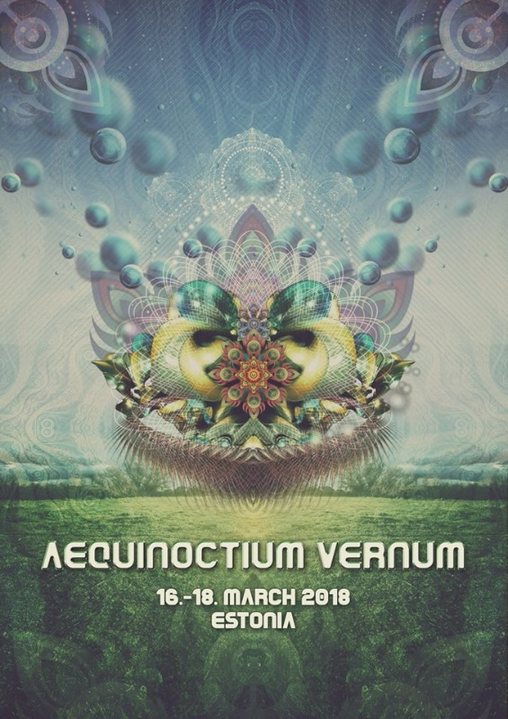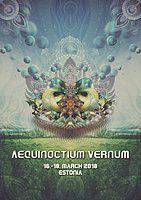 Line Up
I - KINETIC MOMENT STAGE
(48h non-stop goa/psychedelic trance)

OMNIVOX Goa trance CRO
ASTRAL RENEGADE Goa trance EST
DE + LE Goaproge EST
RAQ Psy EST
PSYCHOZ Psy GER
PROLYDE Proge & FullOn EST
QALACTUS Night Psy EST
QUANTOLOGIC Psy/Darkpsy LV
EDESSEY Psy / Full on LV
ARANYO Psy/Twilight Psy LT
YALEENI Forest Psy RUS
KARL MUUGA. Prog Psy EST
JOSIF TOOTS Prog Psy EST
HEAVYSAVU Dark/Forest EST
MEDI OAK FullOn EST
PABLO Twiglight/Forest FullOn EST
UNIVERSUMI DIREKTOR FullOn EST
DRANKENSTEIN FullOn EST
INFERA Prog Psy EST
METS Forest EST
LUMBERDELICUS Forest EST
FRAKTAL Psytrance EST
ASKO Full On EST
ALEX KRU Psy EST

II - chillout area

III - electronic music stage (techno, house)

All stages indoor
Info
NB! To protect our friendly crowd, the wonderful festival site and all the nature around it, also to eliminate any potential bad vibes, there is only one way. Please pay attention:
This event is strictly INVITATION-ONLY! That means, no access will be granted without previous registration. Invitations are available at
info@psy-estonia.ee
, some questions will be asked to prove your good intentions.
Ticket price includes:
(only during the festival time)
- access to the common festival area (about 20ha)
- access to wc and/or showers
- access to hot tub and authentic Estonian sauna
(schedule available at bar)
- parking spot for any vehicle
For extra cost you may be interested in:
(only during the festival time)
- warm bed bunks, separate bedrooms and huts
(AC outlets, clean linen provided everywhere)
- drinks, snacks and gifts available at festival bar
- good food
- horseback riding
Our security guards and sentry patrol staff will guard the festival area, its perimeter and outskirts during all the festival time.
- UNREGISTERED PEOPLE WILL NOT GET PAST THE GATE
- festival bracelets must be kept until the festival ends.
no bracelet means no ticket
- party pooping will not be tolerated
A couple of strict rules make our life better. But once, you are here, you will receive a very warm welcome, make a lot of new friends and have a wonderful time.
- the festival staff is friendly and willing to help You anytime
- a lot of effort has been made to ensure Your best emotions. For any
questions, doubts or cool ideas to share, feel free to contact us
PLURR and see You there
Location
Location
Away from civilization and neighbours, the festival will take place in a lovely traditional-style Estonian tourist farm between mighty forests. Farm animals (horses, sheep, pigs, geese etc) roam around freely and are used to our gentle party guests.
The exact location will be given for pre-registred party guests only. For registration contact us at
info@psy-estonia.ee
Entry
IN FEBRUARY ticket prices are as following:
30€ (24h)
50€ (48h)

IN MARCH (1st-15th) ticket prices are as following:
35€ (24h)
60€ (48h)

ON THE SPOT ticket prices are as following:

40€ (24h)
70€ (48h)

ACCOMMODATION:

Two person room: 60€
Four person room: 100€
One person bed / two person bed in the sleeping quarters: 10€ / 15 €

Camping is free and at your own risk!
Organizer
Organizer
pÖÖriPÄEVa productions