Backend
ABGESAGT / VERLEGT - CANCELLED/ NEW LOCATION Entropie Festival 2018 in Berlin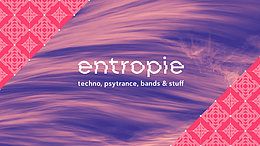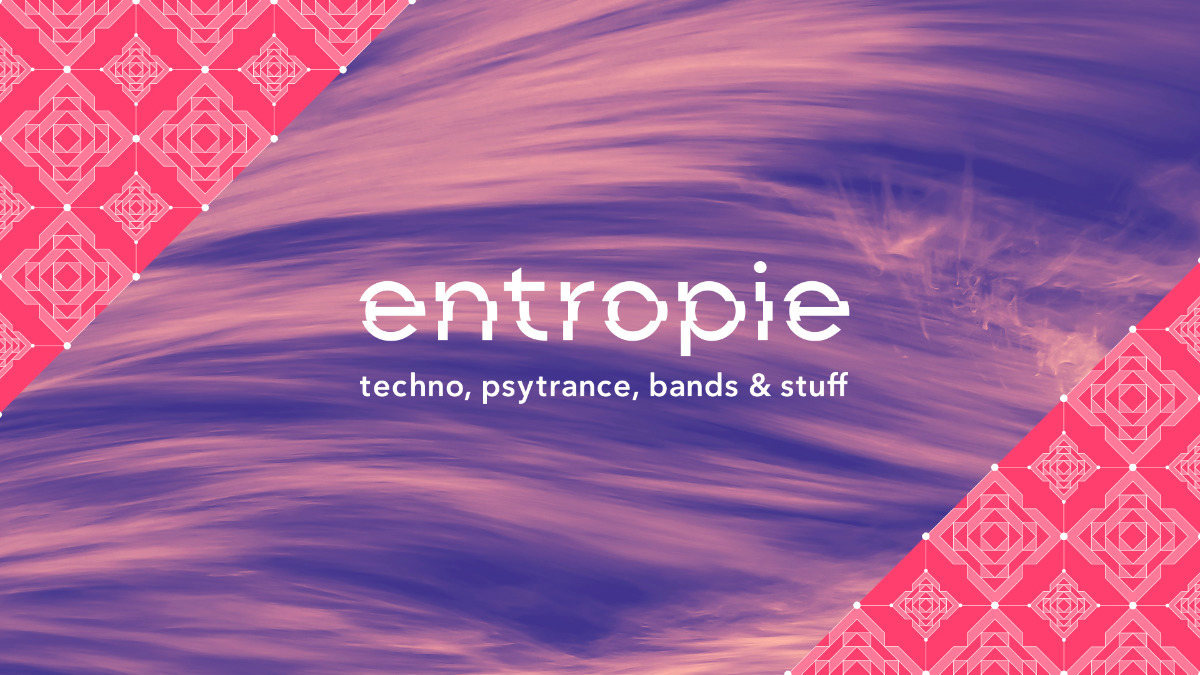 Line Up
// Trance

Daksinamurti - Sangoma Records

Dschagganaut - Waldfrieden

Mirus

Faizual Alvés

Zoetropes

Enantion (Psychedelic Theatre Berlin)

Din Sirius

Kaspar Krug (Sarasvati)

Dirty Dansen (Sarasvati)

Atrejus

symvt

Holytropix

Dr. Hain (Deep Frequencies)

Genosse Zeit (entropie)

// Techno

Anschein.

Schmitzkatzki (Techtakel)

Dachgeschosseschoss (Techtakel)

Swinka

Laura Weider

Praise (Familie Kunterbunt e.V. // Hertzmusic)

Luis Hill

Orient Express

K.EULE (Lockstoff B)

Mr. Propellerhead (Lockstoff B)

Dirty Harry(Deep Frequencies)

Behring (Sarasvati)

Lasse Tanzn (Sarasvati)

Kerstinyohanner

Herr Nilsson (entropie)

Juelito (entropie)

Valtos (Go!)

// Jonny Knüppel Showcase:

Casimir von Oettingen

VEB Elektrokunst

Hermann Hellwig

Typ Tanzdrang

Christian Kuhlmann

Lennard Lindstrøm

// Bands & Akustik

Chuckamuck
INFIDELIX

Lena Stoehrfaktor & Das Rattenkabinett

Triorität

Woodman Jam

Traumsucht

Anaí and the DNAs

Vincent Long

gebrüder Lux (Go!)

The Redbook Project

Waldgeist

The Garlic We Crush

Electric Horseman

Solo Pájaros

nullachtfuffzehn

Elephant's Foot

Imbiß

A&B (entropie)

Alexander & Julian

// Downbeat

Maugli (YnfnD)

Tante Dante (LEXIT - Life Exit Entertainment)

Hans Klangholz & c.ba (Kopfüber // Sinistra)

FrauPfau

SKARÚ

Uferkind

xochi

Monske!

// Divers

eCorn Olsen (MenschMeier)

Mett Damon (entropie)

Nellski

monte cumbia

duft.stoff

Prossesed

Leon der Rote und Ab Uno
Info
**english below**
Leider wurde die entropie 2018 auf Usedom, entgegen mehrfacher mündlicher Zusage, nicht genehmigt. Das Festival wird nicht stattfinden!
Für uns alle steckten bereits viel Herzblut, lange Arbeit und auch einiges an Geld in der Planung. Es bricht uns das Herz, dass all die Mühen umsonst waren, aber es gibt leider im Augenblick keine passable Option.
Wir werden stattdessen am selben Datum, vom 10.-12.08.2018, ein Wochenende lang eine Party im Mensch Meier in Berlin veranstalten, wo die meisten Acts und Inhalte des Festivals eine Bühne finden sollen!
Alle Ticketbesitzer*Innen können ihr Geld zurück bekommen. Außerdem könnt ihr euer Ticket auch gegen ein Partyticket und den Restbetrag umtauschen.
Dafür könnt ihr euch einfach mit euren Ticketnummern und der für die Bestellung verwendeten Mailadresse in unserem Auswahlportal einloggen:
[entropiefestival.de]
.
.
.
.
*** english version ***
Unfortunately and despite multiple verbal agreements, the entropie 2018 did not get the permission to take place at Usedom. The festival will be cancelled!
It is a painful decision to us, but we do not see any other option at the moment.
We will host an event at Mensch Meier Club in Berlin, that same weekend when the festival should have taken place. Most of the festivals lineup will be shown there!
If you own a ticket, you can now transfer your money back and get a ticket for the replacement event. Also, you can donate some of your ticket.
To make a choice, visit:
[entropiefestival.de]
and log in with your ticketcode and mailadress.
____________________________________________________________________________________
**english version see below**
Entropie ist die physikalische Größe der Unordnung in einem System. Im Sinne der entropie wollen wir mit euch ein Wochenende lang die strikte Ordnung des Alltags verlassen und uns in ein Chaos aus Liebe, Kultur, Musik und Kunst stürzen. Workshops und politische Inhalte schaffen Platz für Gesellschaftskritik und Utopien. Geträumt wird aber nicht nur mit dem Kopf, sondern mit dem ganzen Körper, bei Techno, Psytrance und verschiedenster Bandmusik.
Die entropie ist dem Wunsch entsprungen, einen Raum für alternative Lebenskonzepte abseits jeder Verwertungslogik zu schaffen. Niemand schlägt Profit aus der entropie. Dass wir dieses Jahr teurer als letztes Jahr werden mussten, liegt an den steigenden Produktionskosten und dem Umzug auf das neue Gelände. Es wird immer finanzielle Individuallösungen geben, damit alle die Möglichkeit haben teilzunehmen. Schreibt uns einfach eine Mail!
Jedes kleine Stück Kunst, jede Note die ertönt, jeder geteilte Gedanke, jede helfende Hand, jedes geschwungene Tanzbein ist ein kleiner Teil ohne den dieses Fest nicht möglich wäre. Willkommen bei der Entropie 2018!
Aufgepasst! Bei uns ist kein Platz für diskriminierendes Verhalten jeder Form! Solltet ihr trotzdem derlei erfahren oder beobachten, werden wir euch helfen. Mehr dazu vor Ort in unserem Programmheft.
Techno, Psytrance, Bands & Stuff. Diesmal in Usedom, an der Ostsee.
Tickets gibt es ab sofort unter
[entropiefestival.de]
!
Wir wollen der strikten Ordnung des Alltags ein befreiendes Durcheinander aus Liebe, Kultur und Hedonismus entgegensetzen. Am Strand, mit euch. Wundervolle Feierei, begleitet von Workshops, gutem Essen, Theater und akustischer Musik.
**english**
Entropy is the degree of disorder or randomness within a system. More entropy means less order. For a weekend, we will leave aside the orderly rhythm of the world around us to create a chaos of love, culture, and hedonism. A time and place to reflect on social life and issues, but also to enjoy and come together – hence our wide spectrum of acts and performers, themes and formats.
Just like last year, our goal is not profit oriented. All expenses go toward covering overhead costs. We have learned from last years (mis)calculations and adapted our pricing accordingly; should you find yourself too short on cash for the available tickets, please get in touch with us and we will find a solution together.
Any unexpected profits or surplus funds are guaranteed to go towards social projects and political collectives that deserve our support and towards securing the future of entropie.
Entropie is a space free of intolerant and discriminating behaviour. Should you feel this agreement breached at any point by any participant, we will be there to help. We will have more information on this topic on site.
We can't wait to see you all this summer!
Entry fee
Entry fee
You choose how much you want to/can pay.

45 € / 55 € / 65 €
Added

4y 5m

· Update

4y 4m

·