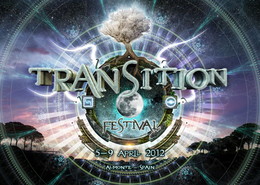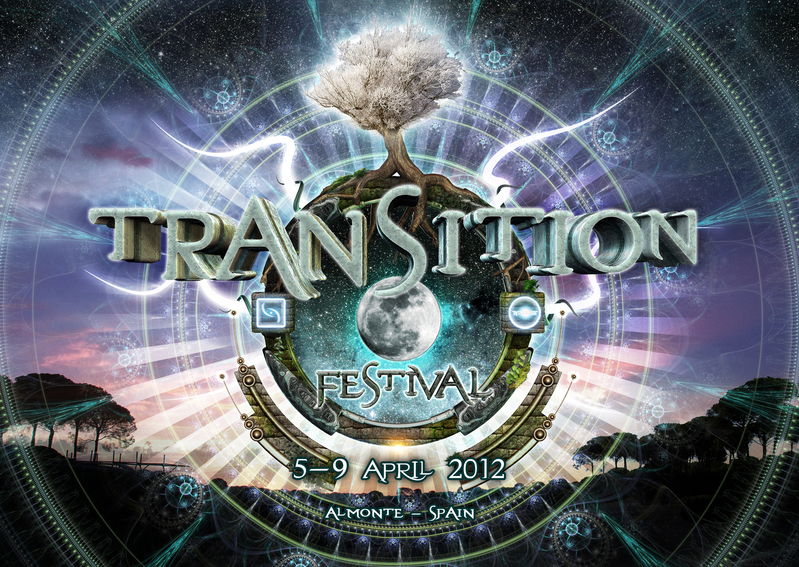 Line Up
LUCAS (Tip World) UK
APHID MOON (Aphid Records) UK
TANTRIX (Blue Hour Sounds) UK
ZYCE (Tesseract Studios) SRB
HYPNOCOUSTICS (BMSS Records) UK
SOUL KONTAKT (BMSS Records) MT
INTERKONNEKTED (BMSS Records) MT
PHASE PHOUR (BMSS Records) NOR
ELEGY (Panzar Records) AUS
MIDA (BMSS Records) GER
HYPNOISE (Antu Records) SP
CLEAN TRIP (Universal Wave Studio) SP
ZARAUS (One Foot Records) PT
MULTIMAN (BMSS Records) SP
THE DARK FACE (Zero Gravity Records) SP
ACIDBOX (Fullmoongui) SP
YING YANG MONX (Fullmoongui) SP
SIMULATION HYPOTHESIS (Transition) SP
PROZAC (Universal Dance Records) SP
BOOM SHANKAR (BMSS Records) GER
ALEXSOPH (BMSS Records) GER
COSMIX (BMSS Records) GER
DAKSINAMURTI (Shiva Space Technology) GER
PSIBINDI (Aphid Records) UK
YAN GECKO (BMSS Records) GER
DOCTOR (Transition) SP
ANAM FIO (BMSS) GER
KHELBEN (Independent) GER
FOHAT (Spontaneous Aerobics) GER
MAXIMUS (BMSS Records) GER
VINYLTREIBER (Transition) GER
SPIRITUAL FINGERS (Nostradamus) PT
FLUOELF (Transition) SP
CHIMBO (Fullmoongui) SP
LORD FLAMES (Red Dust) SP
LULL (Psilocibe) SP
MR.RC (Transition) SP
JULIO ROGER (Transition) SP
FREESOUL (Transition) SP
HELLBLAU (Transition) SP
SPACE DESIGNERS (Crystal Matrix) PT
SPIKY (Diaphan Music) GER
PSYCOG13 (Zero Gravity Records) SP
HUMANIK (Furthur) SP
MINIMUS (BMSS) GER
OSO (Dinsha Prana Records) SP
EUSEBIO LOPEZ (Transition) SP
INTERAKT (Sidewave Records) PT
BABA SHANKAR (BMSS) GER
JESUS BLAU (Transition) SP
FREESOUL (Transition) GER
EL MONG (Transition) SP
TELODJ (Transition) SP
DARK EL KANTE (Random Records) SP
DIA DORA GER
STARGAZER GER
ANAM KARA GER
SERGICAL SPIRIT FR
IAN DUB UK
SKJEGGEMANNEN NOR
MATT LORAINE UK
OBIT SP
TIEFENRAUSCH AU
TELEMACO SP
FERRI I CESAR SP
NINJABOTTLE SW
VALENTIN GER
LOLA & CARAZZO SP
TRIBE OF FROG (Uk)
GANESHA SPACE GARDEN (Arg)
NEONOVY (Ger)
JAMAS (Ger)
WAMBA (Sp)

Visuals;
JULADI GER
MAEX STEEL GER
SUMISHII ARAN GER
TRIPNOL´E SP
Info
Transition Festival is an experience in nature during 5 days of culture, music, magic, art, and dance.
A cosmic gateway to a higher state of consciousness is opening upon us in the next 2012. Come and be part of the transition between dream and reality, a place with neither time nor space in the forth dimension, which makes you feel in the "Here & Now".
Experience the unexpected in a stounding outdoor location, where the unreal becomes real, in tune with the spirits of nature and the magic of Gaia. The place is located 4 kms from Almonte, on the boarders of the National Park of Doñana (Huelva, South of Spain), surrounded by beautiful nature, lovely pine trees, green bushes, and amazing sunsets!!!
This shamanic party experience will make you connect with an unknown energy source, defining the ancient ritual of the trance dance experience, including the priviledge of camping in a magical surrounding and feeling its natural essence. Main Floor and Chill Out will guide you in a mystical voyage into trance, presenting a flow created with true love and passion, driven by international and national artists.
The whole location is transformed into a real dream, a playground full of amazing lights, decoration, smells and tastes, as well as alternative activities like Workshops to go beyond body and mind. Have a nice walk along the Autoexistent Market, where you may find a nice selection of vegetarian food, the latest party fashion, and typical Andalusian meals at moderate prices.
This celebration has its origins in a magical gathering, Spirits of Nature (2007), under a total lunar eclipse. This cosmic connection made a sustainable and conscious project possible, showing a full respect to Mother Nature. This is the energy of the New Era, and Transition is here to be part of it!
Chill Floor Opening: Thursday 5 April, 00:00
Main Floor Opening: Thursday 5 April, 22:22
Fire Jugglers
Perfomances
Visuals
Laser Shows
Fireworks
Children Area
Workshops
Autoexistent Market
..:: HOW TO ARRIVE? ::..
By Car:
This is the best and cheapest way when the vehicle is share by three or four. There is a highway
direct to Almonte (Huelva) and the road to the location is always in good conditions. Having your
car makes easier to move to the town for buying needs and essentials. You should not drink alcohol
and drive due to laws, so be aware and have a safe trip to paradise!
By Train/Bus:
The public company DAMAS
[damas-sa.es]
is the cheapest service to arrive to Almonte from
Huelva, Seville, or Madrid. Once you arrive to Almonte, you may need a taxi or a friendly driver in
the way. If you are coming from a different country, check EUROLINES, it is an international bus
transfer going from all over Europe directly to Seville.
By Plane:
The closer airports are SEVILLE (78 kms), FARO (158 kms), and JEREZ (156 kms). The cheapest
airlines are Ryanair, Vueling, Iberia, Clickair, Condor, Hapag Lloyd Express, Helvetic Airways,
Luxair, Flyglobespan Brussels Airlines, Easyjet, Tuifly, Transavia, Air Berlin, Tap Portugal,
Germanwings, Aer Lingus, Jet2.com...
..:: INFOPOINT ::..
For Guests:
You are an essential participant of the party. Remember that everything is arranged for your particular pleasure so you can enjoy an amazing party experience. Please take care of all elements involved: decoration, animals, partners, garbage, nature, toilets... Bring the less plastic containers you can to minimize the amount of rubbish. Respect nature and yourself. Thanks for coming!!!
For Artists:
If you want to share your vision in Transition Festival, write an email with some demo sound to
artists@entransicion.com
All electronic music genres are welcome, specially Ambient and Chill Out vacancies. Thank you for your energy!
For Stands:
If you want to express your creativity in this event, write an email to
stands@entransicion.com
and
specify the products you want to sell and how much electricity you need. Then you will get all
vendor conditions to apply for a stand place.
For Workshops:
Alternative activities are a crucial part of the Transition experience, enhancing the connection with
Body, Mind, and Soul. If you want to express yourself into this dimension write an email to
blau@entransicion.com
with a description of your workshop. Any kind of subjetc is interesting,
some examples might be: Yoga, Painting, Drumming, Didgeridoo, BodyPainting, Massages, and so
on.
..:: LINKS ::..
Find us in Facebook!
"Make Your Transition"
Website
[transitioncrew.org]
Myspace
[myspace.com]
Partner
[bmss.eu]
Goabase
goabase
Mushroom Magazine
[mushroom-online.com]
Isratrance
[isratrance.com]
Location
This festival is happening in the beautiful surroundings of the National Park of Doñana. Have the priviledge of partying and camping in these lands, a huge area full of smells, tastes, and colours provided by the last rains of March. Come with your friends and develop your imagination creating a unique area for your family.
[donana-nature.com]
for more information about the National Park of Doñana
To arrive the location go through Highway A-49 until Bollullos-La Palma-Almonte. Then take A-483 until you arrive Almonte. Take the first exit and go straight into the town. In the second traffic light turn right and drive along 4 kms. Turn right in the first round following directions and signs. You will find the location in 5 minutes...
Entry fee
Entry fee
Phase 1: Online, SOLD OUT !!!!
Phase 2: At the Gates 50 € (not limited)
Organizer
Organizer
Transition Crew
BMSS
Added

11y 8m

· Update

10y 9m

·

/ 102