South Warriors
S.Silvestre (Viana do Castelo) ·
Portugal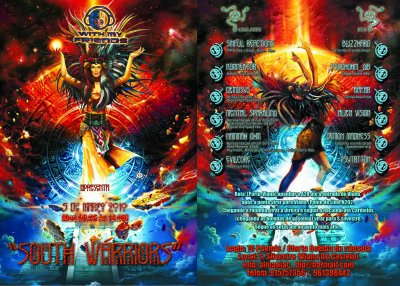 Deco
Deco
With My Friends Prod.
Info
Info
natureza»»»


Saudaçoes para todos os membros e visitantes do psypartys.com.
A With My Friends tem o prazer de anunçiar a sua 2ª festa...
Este evento vai ter COMO GRANDE OBJECTIVO, que passam por DAR A CONHECER artistas da zona SUL (South Warriors) aqui bem a norte de Portugal,

Nesta festa vamos ter a possibilidade de finalmente convivermos pessoalmente..
Por isso aqui fica o convite para esta uniao, e revelaçao de artistas...
Location
Location
S.Silvestre (Viana do Castelo)

..::| ROTA |::..

Rota: (Porto-Viana) apanhar a A28 ate a entrada de Viana, apòs a ponte virar para Viana /Ponte de Lima N202. chegando a rotunda virar a direita e seguir a nacional ate Cardielos. (chegando as bombas de gasolina) virar para S.silvestre.... segue as setas ate ao ponto + alto...

»»»»»»»»»have a nice trip««««««««««
Entry fee
Entry fee
10 Friends / oferta de bebida de capsula
Organizer
Organizer
With My Friends Prod.
Hotline
915757356 ou 961388442
Web
psypartys.com/?psy=festas&submenu=festa&festa=jhOfK36xCTA1elozd5iqd