Industria Concept Underground-Martinez (Cadenza/Moon Harbour/Minibar/Concealed)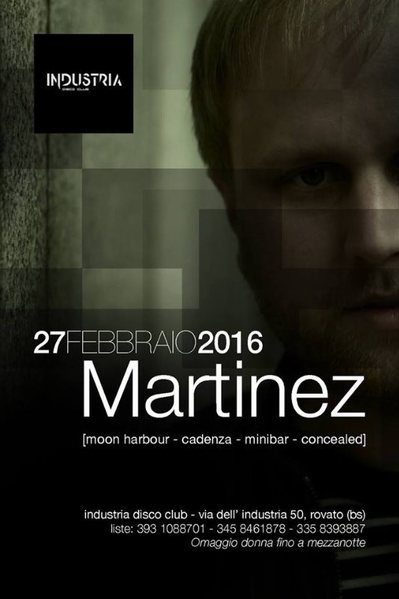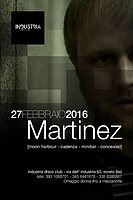 Line Up
Bio:
Martin Swanstein, better known as Martinez, is a Swedish/Danish House Music & Techno DJ/Producer currently based in

Copenhagen, Denmark. Nowadays, he is well known for his releases and remixes on his own label: Concealed Sounds, as well

as Minibar, Lomidhigh, Aeternum, NervMusic, Cadenza, Oslo, Tied, Memoria and many more. Martinez first release, that kick

started his carrier in 2000, was his "Laidback Grooves EP" on the notorious chicago based Deep-House label Guidance

Recordings.
Location
Location
INDUSTRIA - Via dell'Industria 50 - Rovato (Brescia)
Entry fee
Entry fee
5 euros card club + 10 euros entry with free drink. Girls free entry till midnight.
Added

5y 2m

· Update

5y 2m

· 1 ·