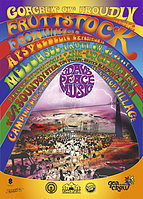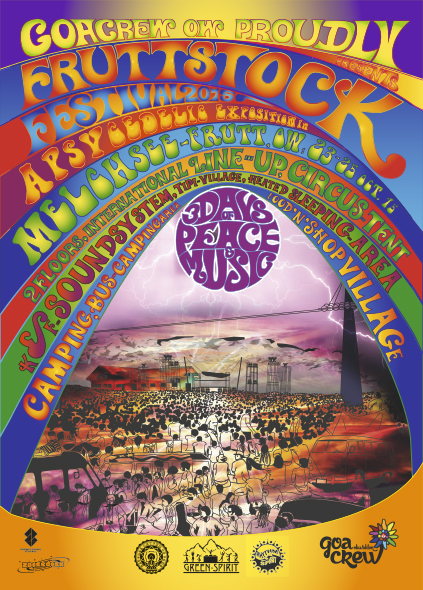 Line Up
------------------------------
LIVE IN CONCERT
Presentig their new "Killer-Show" for the 1st time in Switzerland
McCOY's S.U.N. Project
(Germany)
soundcloud
1st time in Switzerland
JOUJOUKA
(Japan)
soundcloud
The members are NUMANOID a.k.a DJ TSUYOSHI, FUNKY GONG. This band was born in 1998. Their first debut-album was released in the UK, catapulting right into the worldwide arena that same year by releasing their debut album, Aoki URU, with their original members in London ,releasing Aoki Uru in UK in December of the same year. They performed world-wide tours in Tokyo, London, Paris, Berlin,Indonesia and more.Also Joujouka performed their music at numerous big festivals such as Japan's largest rock-festival FUJI ROCK fes., Summer Sonic, and ALVIKA FESTIVAL in Norway. The members of the JOUJOUKA are all DJs, so they are also organizing numerous club-events called "MADSKIPPERS" monthly in Tokyo. After all they released 4 albums and collaborated with many famous Artists, Bands, Musicians ,Djs such as United Future Organization, WRENCH,SANDII, TOSHINORI KONDO, TADANOBU ASANO, Coburn , Youth from Killing Joke, Mad Capsule Markets, Shinji Takeda, DJKrush to name just a few , sharing stages with electro techno bands such as System7, Cold Cut, Adam Freeland, etc...
ALPINE SPACELAB
(Swiss)
roots&grooves, moods&loops
Alphorn meets Electronic! A Dialogue between tradition and modern spirit. The Jazzmusicians creating sound-pics and groovelayers remembering in Mountainflowers as well as in signs of the subway. A confrontation of swiss music tradition in the most modern way. Homeland sound in cosmic, Retro-sound of the third millennium.
------------------------------
LIVE
Bypass Unit (DK)
soundcloud
E-Mantra
First time in Switzerland
soundcloud
Filteria / K.O.B. (Sweden)
soundcloud
Goasia (Croatia)
soundcloud
Ghost Rider (Israel)
soundcloud
Khainz (Swiss)
soundcloud
Liquid Soul (Swiss)
soundcloud
ManMadeMan (UK)
soundcloud
Mind Void (Germany)
soundcloud
M-Run (Croatia)
soundcloud
Omnivox (Croatia)
soundcloud
Power Source (Israel)
soundcloud
Prana (UK/Japan)
Matsuri
Total eclipse (France)
soundcloud
Bushbaba (Swiss)
soundcloud
Silent Sphere (Swiss)
soundcloud
Invisible Warriors (Swiss)
soundcloud
Johnny Reverb (Swiss)
soundcloud
Annunaki project (Swiss)
soundcloud
------------------------------
DJ's
Anoebis (Belgium)
soundcloud
Inada (Belgium)
soundcloud
Dalton ( Croatia)
soundcloud
Paolo & Schinzo (Swiss)
soundcloud
Akustik ( Swiss)
Gj-i-Sawa ( Swiss)
Osaka Kinobi ( Swiss)
Psycharox ( Swiss)
soundcloud
Oktoman ( Swiss)
soundcloud
Tsunamix (Swiss)
soundcloud
Cämix (Swiss)
soundcloud
Juri (Swiss)
------------------------------
CHILL OUT FLOOR
Special chill-night
SUNTRIP records
E-MANTRA / ANOEBIS / MINDSPHERE
[click here]
[click here]
soundcloud
Special Free Spirit-Set
Free Spirit
STEREOMANTRA / LANDSWITCHER / MOKA MAFIA
soundcloud
soundcloud
soundcloud
------------------------------
Info
!UPDATE!
--------------------------------------------------
"BAD NEWS"
An alien will enter Earth! So Rastaliens had to cancel the gig at Fruttstock!
Silentsphere will take the place instead!
We wish all the best to Rastaliens and are glad to welcome the small alien!

"GOOD NEWS"
OPENING PARTY
On the top, we will give you another Partynight for free!!
Youre invited to warm up the Thursday 22. October!
A beautiful night full of good music in a cozy atmosphere!
--------------------------------------------------
Let us rock the mountain! Dressed with warm clothes you will brave the onset of winter on a fantastic festival, 2000 m. above sea-level. Take a walk on the wild side and we will guarantee an unforgettable time in a amazing alpine panorama, ensured by our good name.

The big restaurant will open during the festival, large fires will be set on dancefloor and chillout and a circus tents will protect the dancers. A large, heated Sleeping area and Sleeping rooms at your disposal. A large Camping-Area at the Festival and a lighted bus-camping area with electric connections and own toiletts. (20m walk to the Dancefloor)
If you would like a regular room (Hotel) send a mail.
Our "K&F" soundsystem will make the grade and the decoration (produced just for these purposes) and the Light-Show will generate a psycedelic ambience.
The shop'n'food village invite you to stay.

All artists welcome to present their art/performances or shows. (send a mail!)

So grab your waterproofed shoes, warm clothings, the best possible sleeping bag and a thick camping mat and get ready for a spectacular adventure!
Entry fee
PLEASE USE THE PRESALE, SO WE CAN GUARANTEE ENOUGH FACILITIES
Tickets at Starticket.ch
[starticket.ch]
Earlybird: January untill march - 80.– Sfr
Presale: April untill september - 100.– Sfr
Buscamping: additional 50.– Sfr for each bus/camper (no cablecar costs)
At the gate: 
Friday-sunday: 120.– Sfr
Saturday-sunday: 80.– Sfr
Cablecar:
15.– Sfr.
Organizer
Organizer
Goa Crew Obwalden & Green Spirit
Added

8y 1m

· Update

7y 6m

·

/ 5