Freqs Of Nature Festival 2014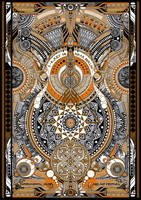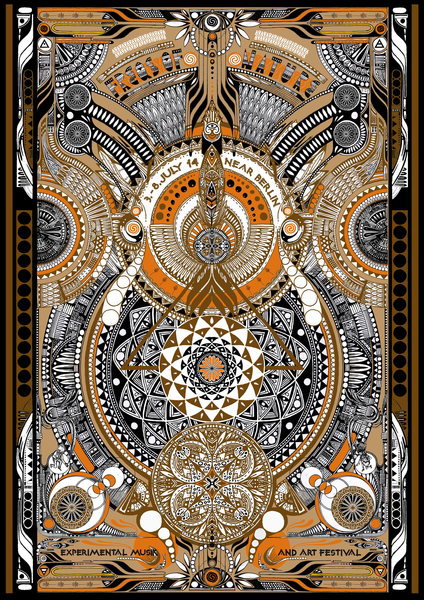 Info
After and active Summer, The Freqs Of Nature Team is inspired into working towards next year's edition. 
Big thanks again to everyone who came and supported us. We're excited about the next Freqs Of Nature Festival, which will take place between the 3rd and 8th of July 2014. 
The pre-sale will start on 11.11.2013 at 11:11:11 am - the tickets will be available through our website:
[freqsofnature.de]
.
More informations will follow soon.
We wish you all a productive Winter Season. 
Best wishes from the Freqs Of Nature Team ♥
Location
Freqs of Nature Festival 2014 will take place in the same location then the previous year :
14913 Niedergörsdorf (just 70km south from Berlin center and in very easy reach by public transportation)

Das Freqs of Nature Festival 2014 wird auf dem selben Gelände wie im letzten Jahr stattfinden:
14913 Niedergörsdorf (nur 70km Richtung Süden vom Berliner Zentrum entfernt und ganz relaxt mit den öffentlichen Verkehrsmitteln zu erreichen)

--- to the location by CAR:
--- zum Festivalgelände mit dem Auto:

Navi/GPS: 14913 Niedergörsdorf
(A9/E51 - take Exit #4 - Brück)
→ drive to 14913 Niedergörsdorf → follow Signs.....
(45min. from Berlin-Border to Festival)
(75min. from Berlin-Center to Festival)

--- you can FLY to:
--- die nächsten Flughäfen:

Berlin Tegel [TXL]
Schönefeld [SXF]
→ The opening of the new airport (BER)
has been moved to later 2015.

--- to location by TRAIN:
--- Anreise mit dem Zug:

take train to 14913 Jüterbog (Bahnhof/TrainStation)
(47 Mintues from Berlin-Hbf → runs every hour!!!)
(39 Minutes from Berlin-Südkreuz → runs every hour!!!)
One way 7,80 € / person
→ if you are a group (min 5 ppl) 4,30 € / p.p.
[vbb-fahrinfo.de]
(from TrainStation Jüterbog there will be differend shuttles & busses to the festival)
(ab Bahnhof Jüterbog fahren verschieden Shuttles, Busse und Taxis zum Festivalgelände)

--- Distances, Entfernung Festivalgelände von:

Berlin 70 Km - Cottbus 120 Km - Magdeburg 130 Km - Leipzig 140 Km - Frankfurt/O. 150 Km - Dresden 170 Km - Jena 210 Km - Chemnitz 250 Km - Schwerin 270 Km - Hannover 280 Km - Rostock 280 Km - Prag 350 Km - Hamburg 350 Km - Frankfurt/M. 380 Km - Köln 580 Km - Warschau 650 Km - Amsterdam 650 Km - Wien 750 Km - Zürich 800 Km - Budapest 870 Km
Entry fee
The most economical tickets you find here -->
[freqsofnature.de]
<--
4 Days Festival Acccess (96 Hours):
65,- Euro until max. 30th of November 2013 - ticket limit 200 pc
70,- Euro until max. 31st of December 2013 - ticket limit 200 pc
75,- Euro until max. 31st of January 2014
80,- Euro until 28th of February 2014
85,- Euro until 31st of March 2014
90,- Euro until 30th of April 2014
95,- Euro until 31st of May 2014
100,- Euro until 30th of June 2014
115,- Euro at the entrance
The most economical tickets you find here -->
[freqsofnature.de]
<--
Organizer
Organizer
Freqs Of Nature Team
Added

9y 3m

· Update

8y 10m

·

/ 487