Backend
Total Solar Eclipse Festival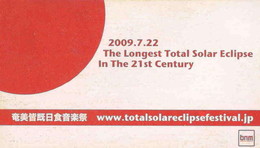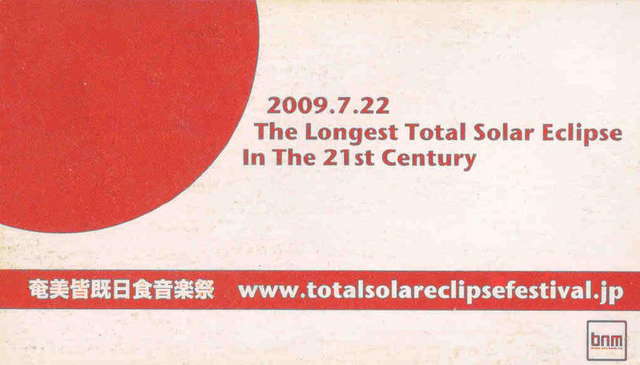 Info
Info
The Longest Total Solar Eclipse In The 21st Century
apparently there gonna be a few more partys on that island at the same date and even afterwards...
6 Dimension Sounds & Dat Mafia also planning some smaller more underground partys..
[tribe.net]
[tribe.net]
bnm is a more commercial promoter so expect all kind of music!!! not only psy!
Entry fee
Entry fee
im not sure 100% but i have heard this event has already sold out due to the very low capacity of AMAMI Island..
Organizer
Organizer
bnm japan

please dont write to us as we are not the organizer but only have added the info we have! that would be the website and the date!
Added

16y 7m

· Update

14y 3m

·

/ 279