13 Jul '15 ·

Share
Upload of Pics now simplified
The upload of your event pictures is now as simple as expected. Just drag & drop them all in once.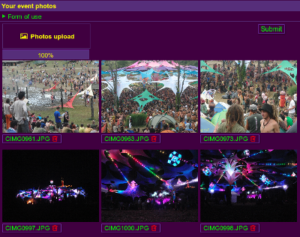 After dropping the photo files you get a progress bar, a preview of each image and a delete button. If you are ready, submit them. Depending on the amount of files it may take a few seconds, the pics are being automatically adjusted.
Just take a look, now it's definitely more fun to upload your pictures.
Your feedback will be more than welcome.