Goa Gil & Ariane Open Air Germany 2023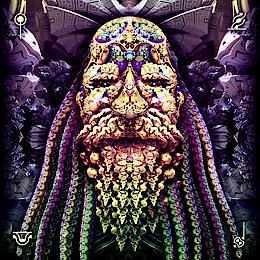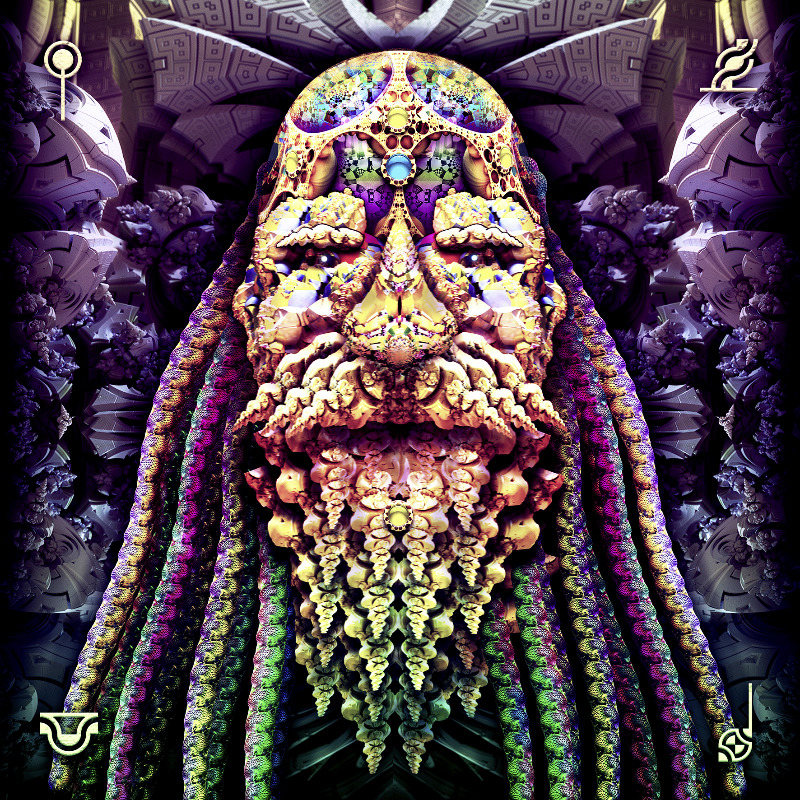 Line Up
Line Up
Gil´s support team and all the little big helpers
TBA
Info
Es ist an der Zeit etwas zurückzugeben. Wir durften alle unsere ganz eigenen Erfahrungen machen, bekamen genau das, was wir brauchten, um Tanzschritt für Tanzschritt zu werden, wer wir jetzt sind. Gil hat unsere aller Welten verbunden, ein Netzwerk gesponnen, uns als eine Gemeinschaft zusammengebracht. Er hat sein Leben dieser Aufgabe gewidmet, eine Neudefinition uralter Stammesrituale für das 21ste Jahrhundert anzuregen, durch welche wir mit unseren Ahnen und somit dem ganzen Universum in Verbindung bleiben können. Diese Verbindung ist sowohl eine Verbindung in die Vergangenheit, wie auch gleichzeitig die Verbindung zu unser aller Zukunft. Eigentlich ist immer nur Jetzt. Tanzen als aktive Meditation erweitert unser Bewusstsein, erweitertes Bewusstsein bedeutet Evolution. Eine Evolution hin zu einer Verbundenheit zwischen allem was ist. Nun gilt es einen Weg zu finden, unsere Erfahrungen in Energie zu bündeln.
Wie Ihr seinem Statement entnehmen könnt, ist Gil krank. Seine Tour nach Europa ist abgesagt. Um wieder gesund werden zu können, ist seine einzige Chance eine entsprechende medizinische Behandlung. Diese bedeutet in den USA eine hohe finanzielle Belastung. Zusätzlich bedeutet der Ausfall der Tour auch den Wegfall des Einkommens. Wir möchten Gil helfen und haben mit ihm unsere Idee besprochen, das Goa Gil & Ariane Open Air Germany 2023 zu einem Festival zu transformieren, welches ihn finanziell unterstützt. Wir sind selbst noch dabei, die Situation zu verarbeiten und zu überblicken. Unsere Idee ist es, Menschen zusammenzubringen, denen Gil viele Jahre lang viel gegeben hat, durch seine Sets, seine Liebe zur Musik und den damit verbundenen Support unzähliger Künstler und durch seine Botschaft, dass alles eins ist und eins alles. Demnach werden wir das Line Up entsprechend gestalten. Es ist uns wichtig, ehrlich und transparent mit Euch zu kommunizieren. Wie es weitergeht und was genau sich nun daraus entwickelt, bedarf Planung. Wir lassen Euch an unseren Gedankengängen teilhaben und halten Euch auf dem Laufenden. Für uns ist diese Situation bei aller Ungewissheit eine Möglichkeit, etwas zurückzugeben. Wir wären nicht wir, ohne diese Aufgabe, die uns zuteil wurde, das 24 Stunden Ritual veranstalten zu dürfen. Wir sind daran gewachsen, haben uns in Demut geübt, gestritten, gelacht, getanzt und geweint und würden alles nochmal genauso machen. Durch Euch, die wunderbarsten Gäste, die wir uns wünschen könnten, haben wir erlebt, wie es sich anfühlt, zu tun, was man liebt und diese Liebe weiterzugeben, was uns wirklich erfüllt. Zuvor waren auch wir Jahr für Jahr als Gast auf dieser Veranstaltung, dort haben wir das erlebt, was es brauchte, um diese Erfahrungen weitergeben und weiterleben zu können.
Vor allem haben wir gelernt: Es ist wie es ist wie es ist!
Auch Gil sieht das so, er sieht den Dingen ins Auge und macht sich auf den Weg.
Wir haben vollstes Verständnis dafür, wenn unsere Lösung für manche von Euch keine Alternative darstellt. In diesem Fall zahlen wir das Ticketgeld zurück. Wir informieren Euch über weitere Ideen und Vorgehensweisen. Zu Fragen rund um das Ticket, Line up, die Preise und so weiter bitten wir um ein wenig Geduld, für uns ist das nun auch alles neu. Für Feedback sind wir dankbar.
Anfragen können grundsätzlich an
info@goagil-party.de
gesendet werden.
In Liebe,
Eure Goa Gil Crew aka Soundviecher aka Mutterschiff e.V.
It is time to give something back. We were all allowed to have our very own experiences, got exactly what we needed to become who we are now, dance step by dance step. Gil connected all of our worlds, spun a network, brought us together as a community. He has dedicated his life to this task of inspiring a redefinition of ancient tribal rituals for the 21st century, through which we can stay connected to our ancestors and thus to the whole universe. This connection is both a connection to the past and at the same time a connection to the future of all of us. Actually, there is always only now. Dancing as active meditation expands our consciousness, expanded consciousness means evolution. An evolution towards a connection between all that is. Now we have to find a way to bundle our experiences into energy.
As you can see from his statement, Gil is ill. His tour to Europe is cancelled. In order to get healthy again, his only chance is an appropriate medical treatment. This means a high financial burden in the USA. In addition, the cancellation of the tour also means the loss of income. We would like to help Gil and have discussed with him our idea to transform the Goa Gil & Ariane Open Air Germany 2023 into a festival that supports him financially. We are still processing and looking over the situation ourselves. Our idea is to bring together people to whom Gil has given a lot for many years, through his sets, his love for music and the related support of countless artists, and through his message that everything is one and one is everything. Accordingly, we will design the line up accordingly. It is important for us to communicate honestly and transparently with you. How it will continue and what exactly will develop now, needs planning. We will share our thoughts with you and keep you informed. For us, this situation, with all the uncertainty, is a way to give something back. We would not be us without this task, which was given to us, to organize the 24 hour ritual. We have grown, practiced humility, argued, laughed, danced, cried and would do it all again. Through you, the most wonderful guests we could ask for, we have experienced what it feels like to do what you love and pass on that love, which truly fulfills us. Previously, we also attended this event year after year as guests, there we experienced what it took to be able to pass on and continue living these experiences.
Above all, we learned: it is what it is!
Gil also sees it that way, he faces things and goes on his way.
We fully understand if our solution is not an alternative for some of you. In this case we will pay back the ticket money. We will inform you about further ideas and procedures. For questions about the ticket, line up, prices and so on we ask for a little patience, for us this is all new now. We are grateful for any feedback.
Inquiries can basically be sent to
info@goagil-party.de
.
With love,
Your Goa Gil Crew aka Soundviecher aka Mutterschiff e.V.
Location
Flugplatz Tutow
Flughafenring 31
17129 Tutow
Entry fee
Entry fee
Es gibt eine Preisstaffelung und ob es eine Abendkasse gibt stellt sich noch heraus
Organizer
Organizer
Mutterschiff e.V.
Added

3m 16d

· Update

23d 1h

·

/ 139