Backend
Raverse invites Hypnoise (Esp)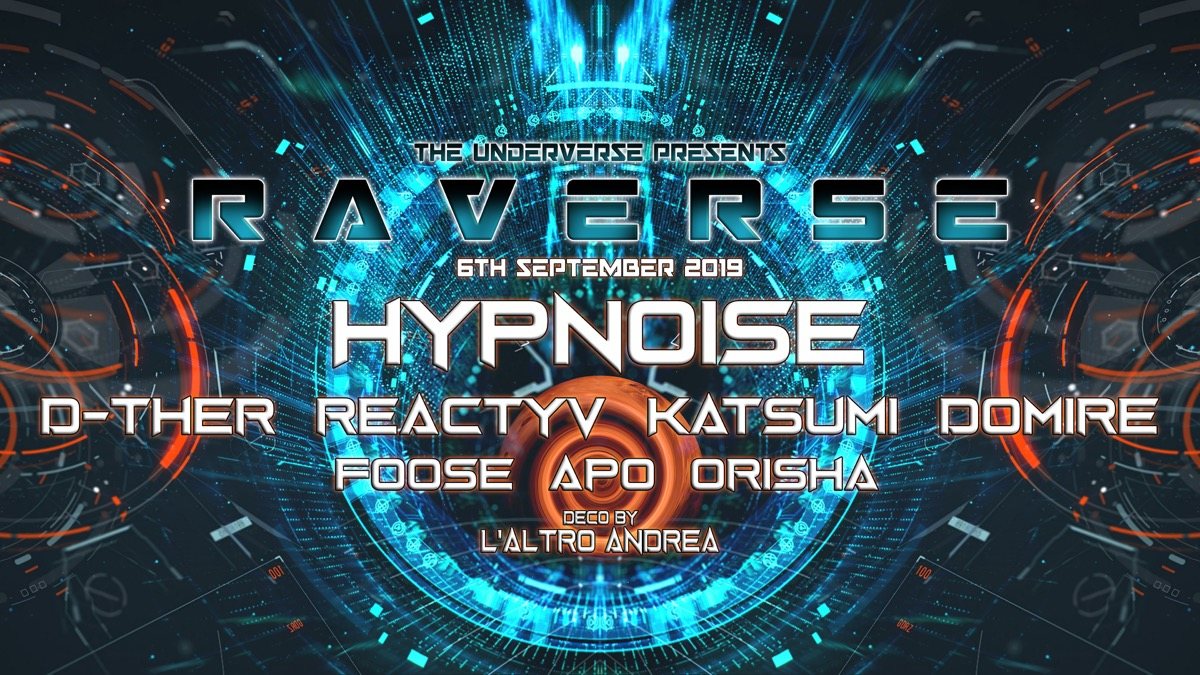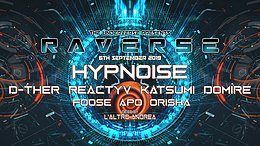 Deco
🦋 DECO:
Decorations by L'altro andrea
Info
Info
💠 EXTRA's:
- Facepaint by Infinity Forest
- Free stickers & goodies at the entrance
- Free candy
- Cloakroom
- Indoor smoking area downstairs
Location
🚊 Public transport from Antwerp:
Take the train until Antwerp Central. Walk down the Turnhoutsebaan for about 5 minutes and you will see the location on your right side.
🚗 Car:
Turnhoutsebaan 34, Borgerhout (Antwerpen). This location is situated within the Low Emission Zone of Antwerp. Check if your car is allowed on the website below. There's a Q-parking at the Astridplein or you can park your car right outside the low emission zone and take a tram or walk until the location.
[antwerpen.be]
Entry
Entry
🎫 PRESALE:
€ 10 (incl. admin costs) until 6/9 (18h00)
[ticketkantoor.nl]
🚪 AT THE DOOR:
€ 12 < 00u > € 14