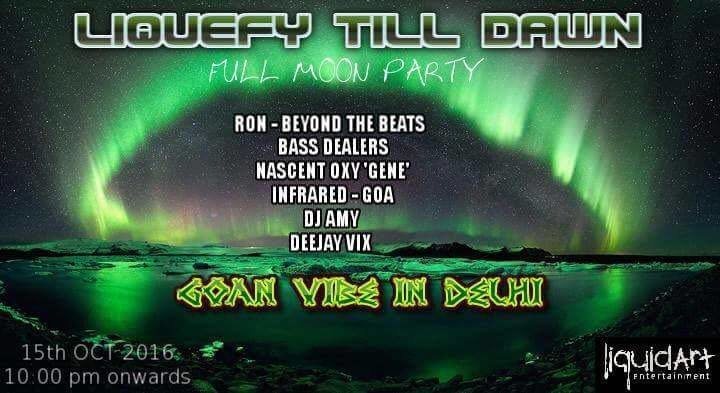 Info
Info
#FULL MOON PARTY
#BRING YOUR OWN BOOZE
#Whats App Names for the Location & to be on the Guestlist .
# Carry your booze as per your requirement. No alcohol will be served at the venue.
# Carrying Arms and Ammunitions and doing any illegal activities are strictly prohibited.
Location
Location
some Where in the Woods.
Entry fee
Entry fee
500 INR IF NAMES ON GUESTLIST, IT CAN INCREASE AT THE GATE.
BYOB PARTY
Organizer
Organizer
SILENT TRAIL
LIQUID ART ENTERTAINMENT